Short Video
The Public of Service Alliance of Canada has partnered with the community of Grassy Narrows to launch this campaign demanding safe drinking water in First Nations communities.
Grassy Narrows is only one of more than 100 First Nations communities that do not have access to safe water for drinking, cooking and bathing.
The #ThirstyforJustice campaign videos were developed in collaboration with award-winning documentary filmmaker François Péloquin.
Share this video and tag @JustinTrudeau and #ThirstyforJustice.
Shareable Facebook memes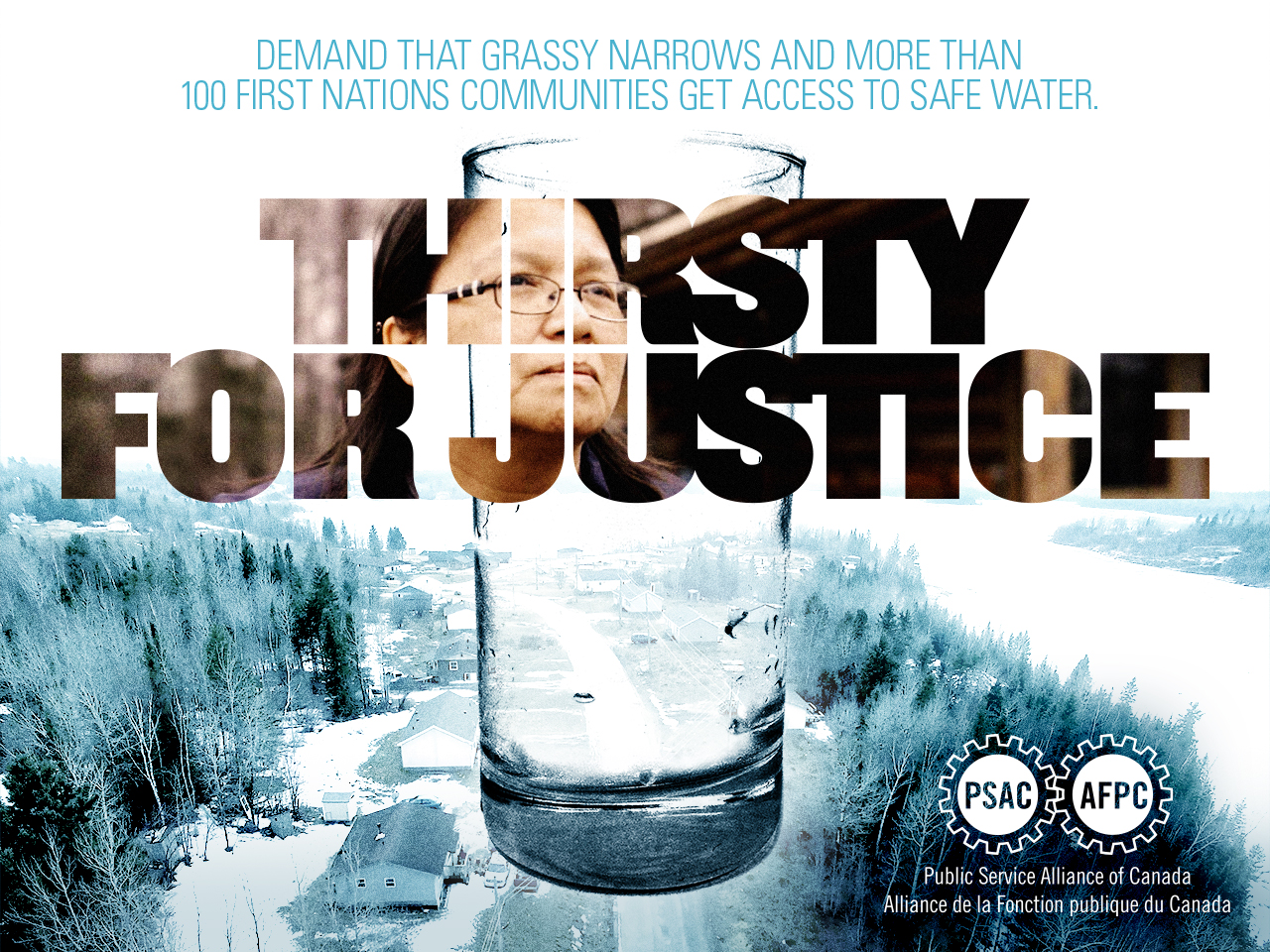 Download printable posters (PDF)